About the Vice Chancellor - Chief Financial Officer
Rosemarie Rae brings over 30 years of experience in finance and administration to her role as UC Berkeley's Vice Chancellor and Chief Financial Officer (VC-CFO). Over her time working in both the public and nonprofit sectors, she has developed a wide depth and breadth of knowledge in budget and financial management, strategic planning, and operations.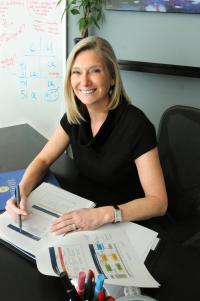 Prior to coming to Berkeley, she served as the Chief Financial and Administrative Officer of The National Trust for Historic Preservation, where she had oversight responsibility for two of the strategies in the Trust's strategic plan: achieving financial strength and creating a 21st century workplace.
She also served as an Executive Vice President, Chief Strategy Officer, and Chief Financial Officer at Volunteers of America; held senior leadership positions at Experience Works and LORAL Space and Communications; and was a principal and founder of Balrae Associates, an Information Technology services firm.
With a focus on unity, collaboration, and customer value creation, Rosemarie is a strategic thinker and problem solver who is passionate about helping Berkeley reach its vision for financial sustainability.
Rosemarie holds a bachelor's degree in accounting from Radford University, a masters degree in public administration from American University, and is a doctoral candidate in organizational design at The George Washington University.