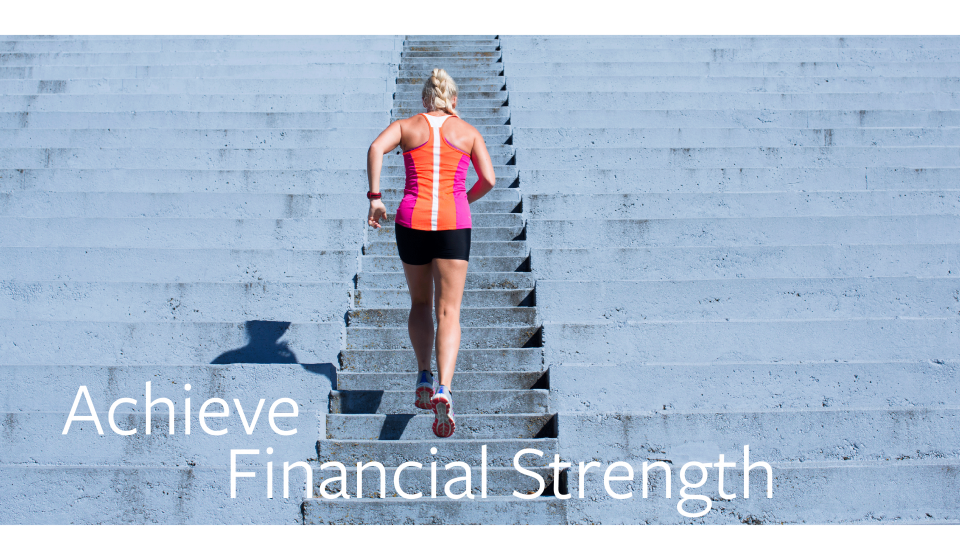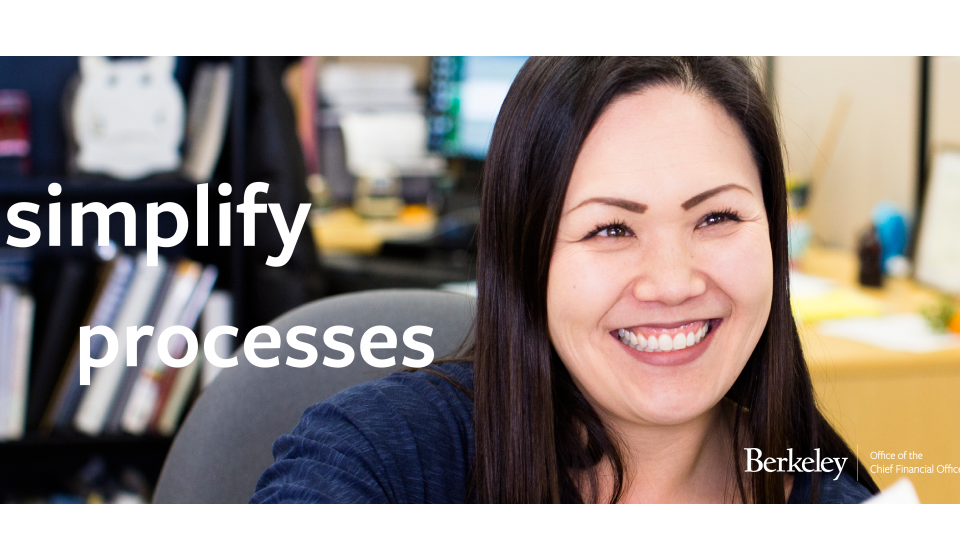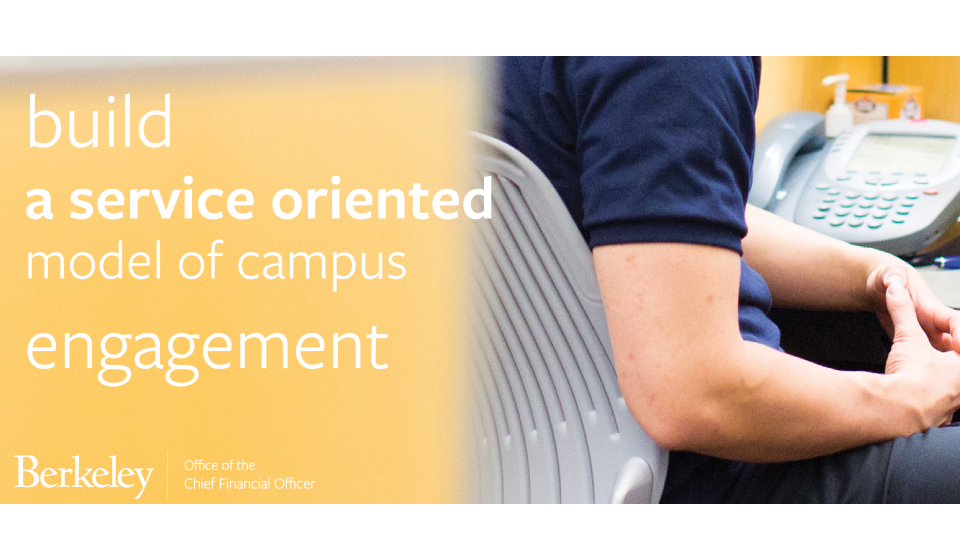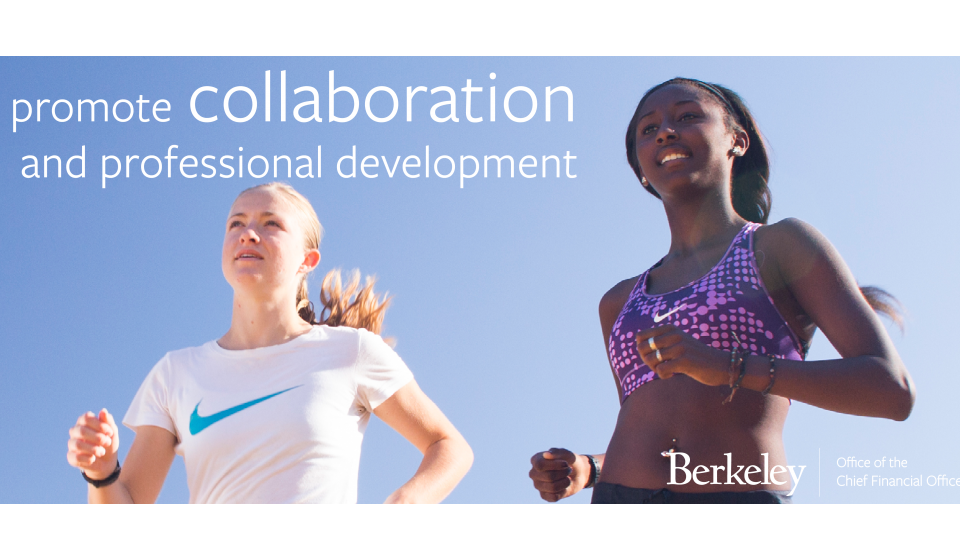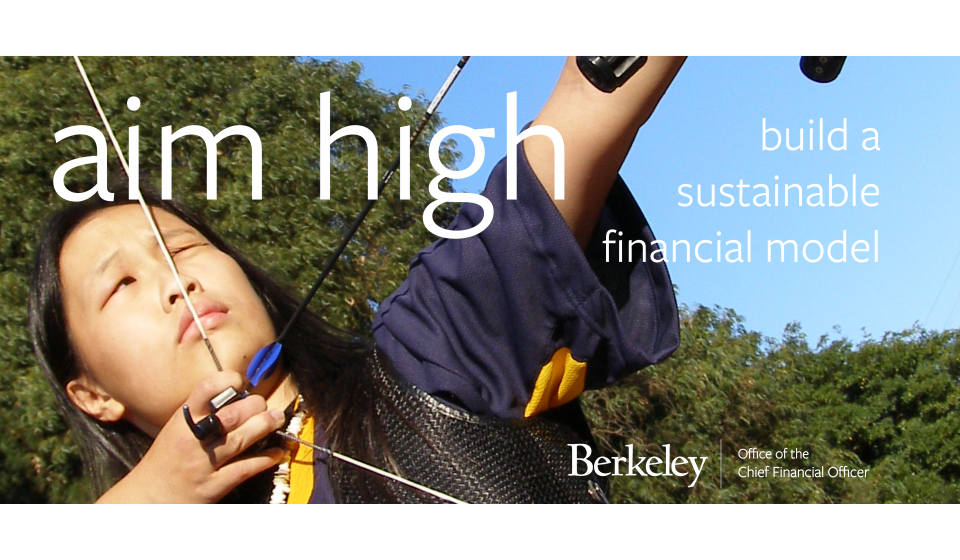 Office of the CFO Strategic Plan
The Office of the CFO's three-year strategic plan clarifies that our main objective between FY 2014 - 2017 is to: provide innovative, collaborative, client-focused financial, analytical and administrative management to our campus partners while providing our team clarity, focus and the space for creativity. Read more about the plan for the office and all the departments within the office. 

TSA PreCheck Event a Huge Hit!
8/7/15: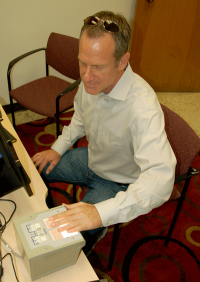 The TSA PreCheck event was a huge hit! Thank you to everyone who signed up, attended, and made this event successful. The original two days were expanded to a week due to demand for appointments. Over 300 faculty, staff, students, family, and friends attended and applied for expedited security screening at over 100 participating airports. Early feedback from attendees was overwhelmingly positive and included statements such as..."This was great!" "Came as a walk-in and it was fast and smooth." "Great experience for me." "Excellent, very well organized." Due to feedback asking for more chances to sign up, the T&E project team will be hosting a second TSA PreCheck event in September. Details about the second event are available on the TSA event page.

Cal Answers and Divisional Finance Leaders are Showcased at Summerfest and Stay Day!
The Office of Planning and Analysis and the Central Budget Office rocked two recent campus events by showcasing UC Berkeley's Divisional Finance Leaders and Cal Answers, a tool used to quickly and easily find the data to inform your work..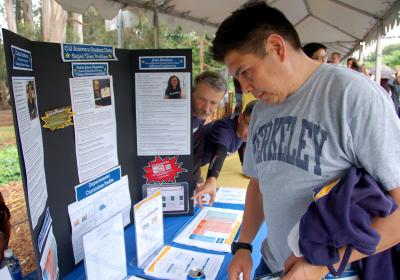 Summerfest is an annual event that provides an opportuntiy for campus organizations to interact with staff and answer questions about their services. Food and music in a beautiful setting is also provided.
Taking advantage of the opportunity to reach out and interact with campus staff, the Cal Answers Team, part of the Office of Planning and Analysis, presented profiles of three of the Cal Answers Student Data Super Users that shared how they have used Cal Answers to support data driven decision making within their units. The team also answered questions and provided a high level view that demonstrated how to quickly and easily access integrated information from various campus systems for analysis. Staff and faculty are then able to find reliable, consistent answers to critical campus questions about undergraduate applicants, registered students, curriculum offerings and more. 
Summerfest also provided an opportunity for the Central Budget Office to acknowledge the campuses's Divisional Finance Leaders (DFLs). The DFL's continued partnership with the Campus Budget Office is vital to the budget process and their leadership throughout this year's process was greatly appreciated. As we work for continuous improvement of the budget process, the DFL's support and feedback is critical.
StayDay is a free one day conference, sponsored by the Division of Student Affairs, for Berkeley staff who work directly with students, provide "behind the scenes" services in support of students, or are simply eager to learn more about the "Cal student experience."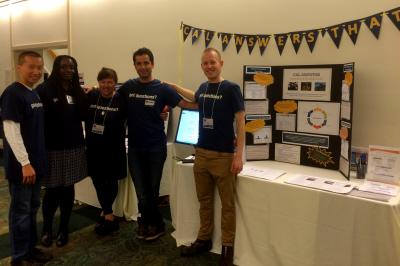 Cal Answers team members were available between presentations to answer questions in the Conference Center Hallway at the Clark Kerr Campus.
Also as part of Stay Day, the Office of Planning and Analysis (OPA) staff delivered presentations on:
Graduation Rates: Explaining the "Extra Semester" - Amber Machamer, Executive Director & Lexi Shankster, Institutional Research Analyst
Cultivating Community: Collaborating to Promote International Student Success - Sereeta Alexander, Institutional Research Analyst
Supply Chain Management presented with 2015 Sustainability Award
On behalf of Supply Chain Management, Sandy Macasieb and Alex Butler (shown here) accepted a 2015 Sustainability Award from the Chancellor's Advisory Committee on Sustainability (CACS).
Supply Chain Management was honored "for integrating environmental sustainability within existing campus operations at UC Berkeley." The team has been working for several years to provide more tools to the campus to make better decisions about green purchasing. Their efforts have included researching new products, highlighting green products for buyers, and focusing on waste reduction efforts.
Where applicable, Supply Chain Management leverages UC Berkeley's purchasing power to target environmentally preferable products and services for volume-discounted pricing to make them cost-competitive with conventional products and services. This approach helps to encourage preferential purchases of such products including Energy Star equipment, recycled content products, and other third-party certified green items, along with providing guidance to suppliers on minimizing packaging waste and developing take-back programs.
In presenting the award, Director of Sustainability and Energy Lisa Mcneilly stated, "I am pleased to announce that the Supply Chain Management team has been working with Office Max to reduce the impacts from campus copy paper use. Did you know that every hour we go through a stack of paper a foot taller than Alex, every week it's a stack taller than the Campanile, and every year it's a stack over 16,000 ft. tall? We will take a large step forward in the next week or two, when Office Max will make 100% recycled content copy paper available...that costs less than we currently pay for only 30% recycled content".
Thank you, Sandy and Alex, for being such great partners for campus sustainability!