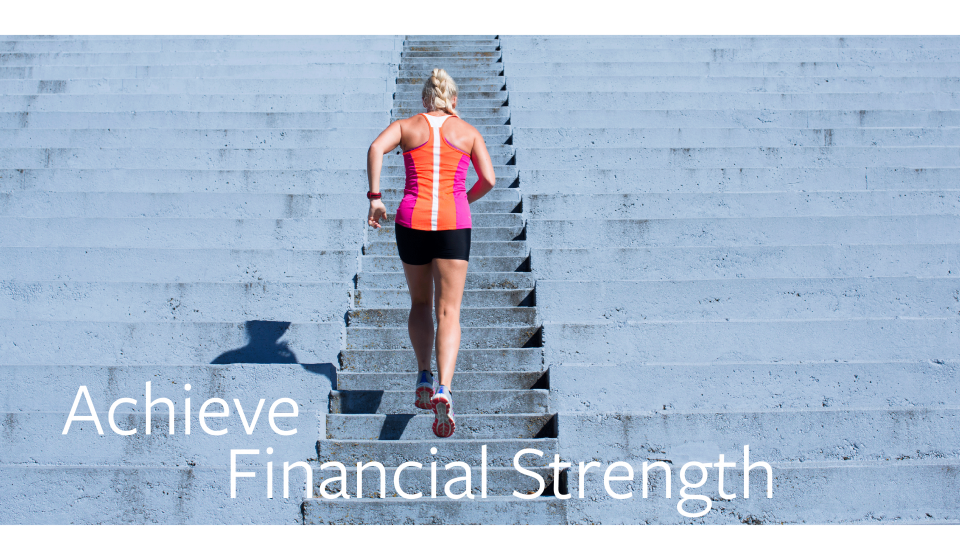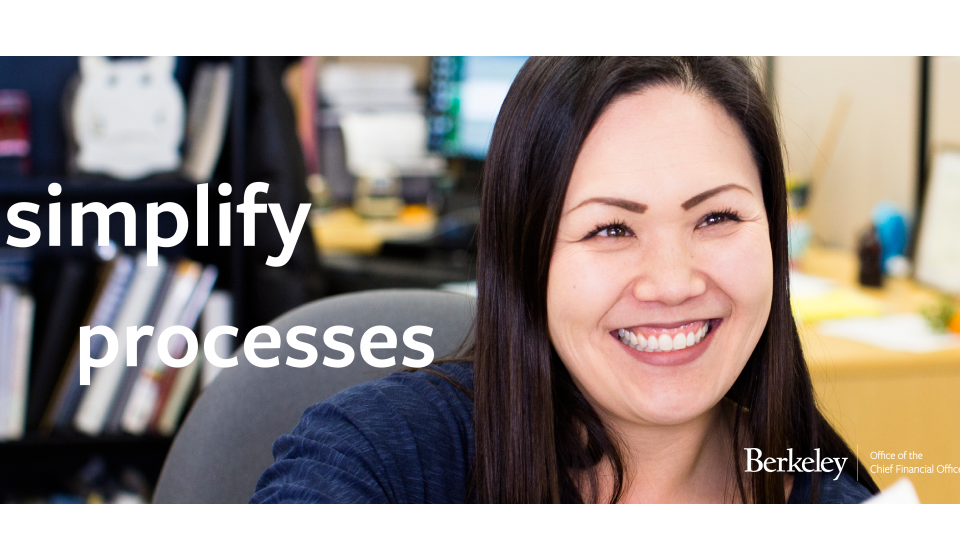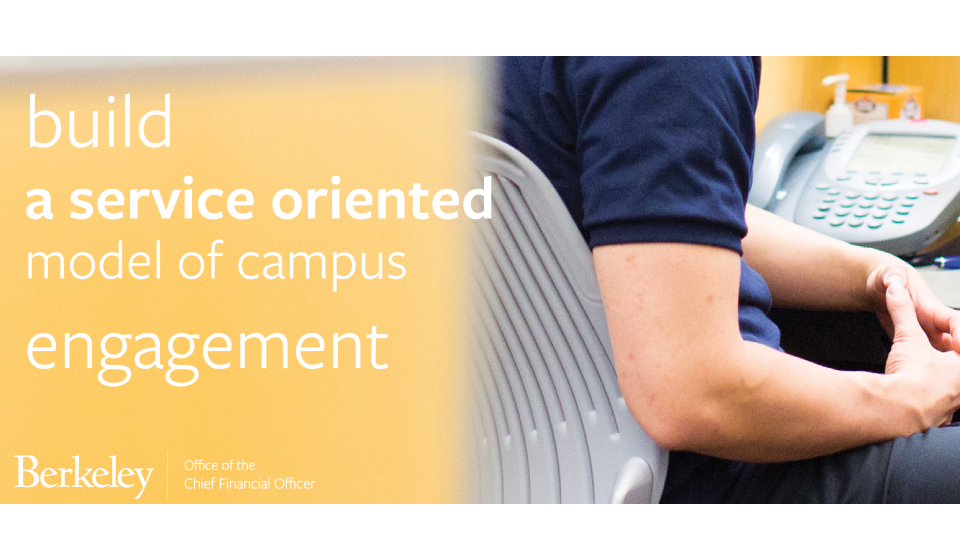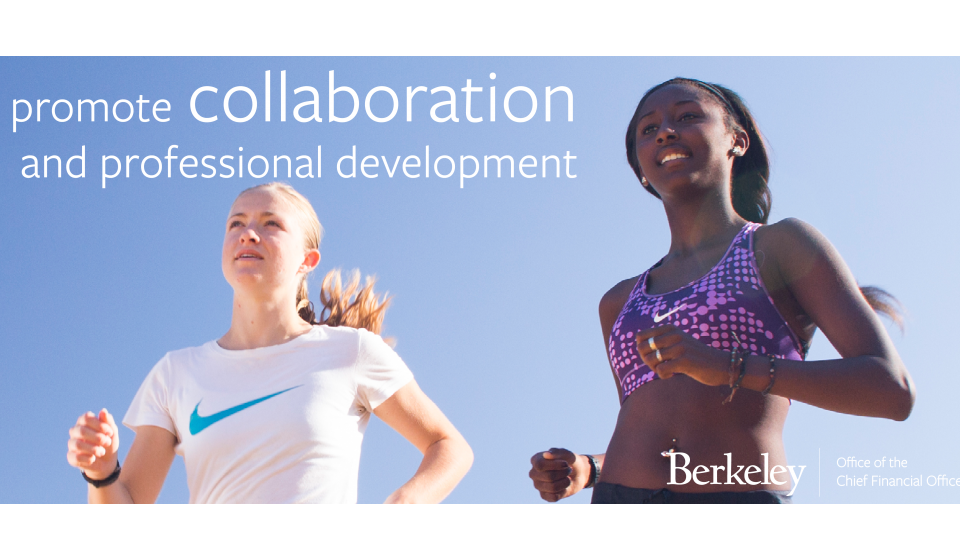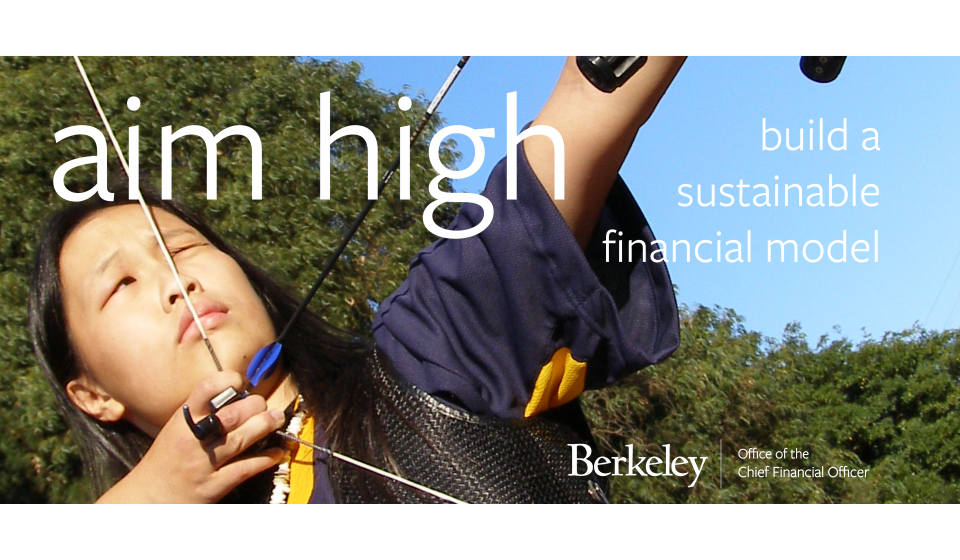 Office of the CFO Strategic Plan
The Office of the CFO's three-year strategic plan clarifies that our main objective between FY 2014 - 2017 is to: provide innovative, collaborative, client-focused financial, analytical and administrative management to our campus partners while providing our team clarity, focus and the space for creativity. Read more about the plan for the office and all the departments within the office. 

UC Berkeley recognized for health and wellness by the American Heart Association
UC Berkeley was recognized for two prestigious American Heart Association (AHA) awards: the 2015 Platinum Fit-Friendly recognition for worksite wellness and 2015 Worksite Innovation Award for the Water Bottle Refill Stations and I Heart Tap Water campaign. The platinum level recognition is the highest level awarded by the AHA, and Berkeley is one of three UC's to receive the Platinum recognition.
Associate Vice Chancellor Rosemarie Rae accepted the award at a Tang Center celebration in April. Read more, and see the video news story.
Wisdom Cafe
The Wisdom Café is where Berkeley staff learn and share professional and career development ideas, stories, tips, and resources. The Office of the CFO is a regular contributor to the interactive site. 

A recent Spotlight feature is all about using data, how you can use data in your job, and why it is important to understand how data works. Included are articles from three members of the OCFO organization:
Using Metrics to Manage Success by Louise Davidson, Project Lead for the Finance Reform Initiative in the Office of Finance, Planning & Analysis
5 Rules for Having a Data Mindset by Amber Machamer, Executive Director of the Office of Planning and Analysis
Cal Answers That! Now With Campus Super Users! by Jean Bednarz, Director of Communications, Change Management, and Training in the Office of the CFO.
Previous articles featuring the CFO organization:
Check out the Cal Answers That! May spotlight on Student Data Super User Susan Hagstrom to learn how Cal Answers supports her in her role as Director of the Office of Undergraduate Advising in the College of Environmental Design. Access the article here.
The Cal Answers That! December spotlight featured Student Data Super User Chelan Huddleston explaining how Cal Answers supports her in her role as College Curriculum Analyst for the College of Letters and Science. Access the article here.


Chief Financial Officer Rosemarie Rae sat down with the Wisdom Café to share her experiences and expertise. Access the article

here

.

Technical Project Manager Sara Tecle shared her best practices for strategic planning. Access the article here.
Now you can access Cal Answers from your mobile device! Read about it here.
Finance Reform Launch
Finance Reform is UC Berkeley's initiative to develop a new metrics-informed, internal financial model — the roadmap that governs how revenues and expenses flow on campus — in order to improve transparency, align incentives with campus goals, and simplify our planning and management environment in a multi-year planning framework.